NORTH CAROLINA YOUTH LEADERSHIP EXCHANGE OPPORTUNITY TO COLOMBIA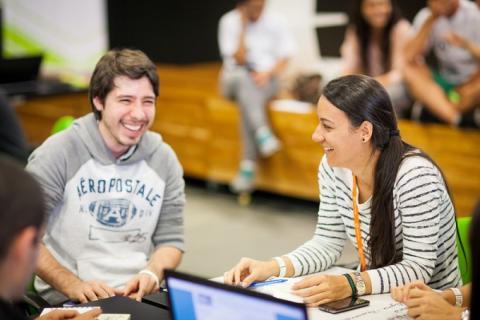 Partners of the Americas is excited to announce that applications for the U.S. Youth Ambassadors Program to Colombia (YA) are now open!
The YA program is supported by the U.S. State Department's Bureau of Education and Cultural Affairs and implemented by Partners of the Americas. All participants selected will travel to Washington, DC and Colombia free-of-cost during in July 2016. A total of 10 youth (ages 15-17) and one adult educator, who have studied/speak Spanish, will be chosen from select states for this unique opportunity that fosters mutual understanding, leadership, and community service.
Program activities include meeting with government and civic organizations, building relationships with host families and local youth leaders, visiting schools and participating in skills-based workshops that enable and empower participants to take on issues in their own communities. Upon returning to the U.S., participants use what they learned throughout the program to design and implement service projects that benefit their communities.
Applications are currently open for residents of North Carolina and other states. For a copy of the youth and mentor application, please go to http://www.partners.net/youth-ambassadors. You can submit online or send the youth application to Michelle Peedin, Youth Ambassadors Screener, 103B Milton Drive, Carrboro NC 27510. For mentor applications, you can submit online or send to Sallie Abbas, Mentor Youth Ambassadors Screener, North Carolina Partners of the Americas Mentor Application, P.O. Box 28221, Raleigh, NC 27611.